WELCOME TO THE WORLD OF CHEMISTRY AND COSMETICS
Chemistry is a constant element that accompanies us in every area of life. We face constant challenges posed by global social and economic trends, which is why, as the PCC Consumer Products Kosmet Company, we operate on the basis of the highest international quality standards, which allows us to create the best quality products for you and increase the number of satisfied consumers.
Discover our offer and plunge into the world of chemistry and cosmetics with us!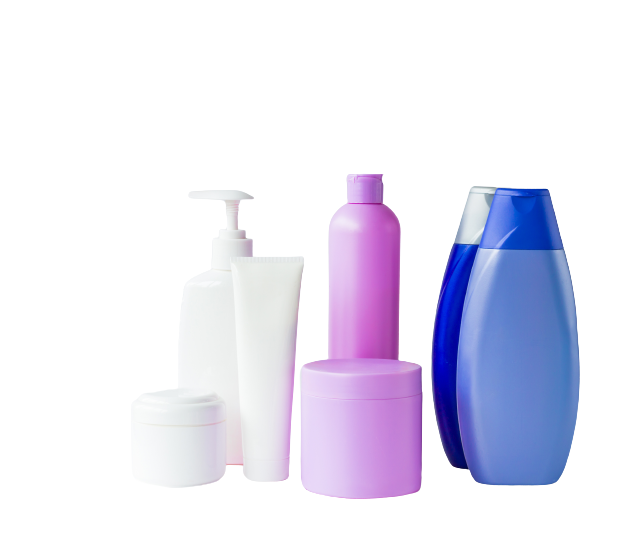 PCC Consumer Products Kosmet is one of the main Polish producers of the private label sector - in the area of household chemicals and cosmetics. Its activities are focused on the production of private label products for leading discount stores and retail chains.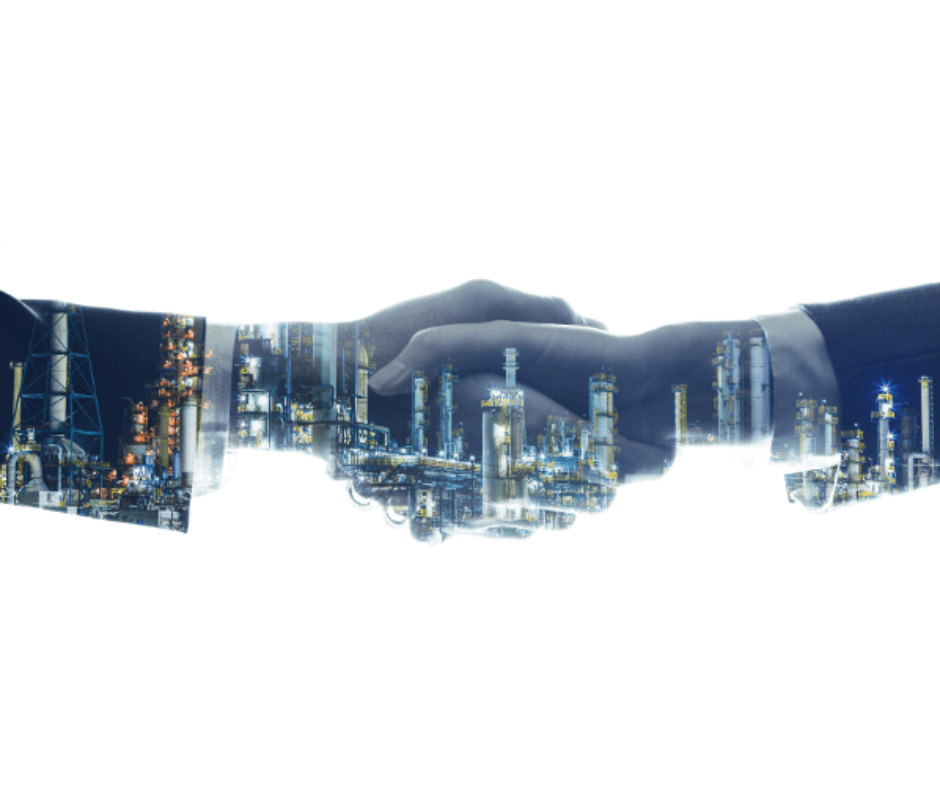 PCC Consumer Products Kosmet has been involved in contract manufacturing for several years. Our resources and complete and modern production facilities enable us to cooperate with well-known concerns.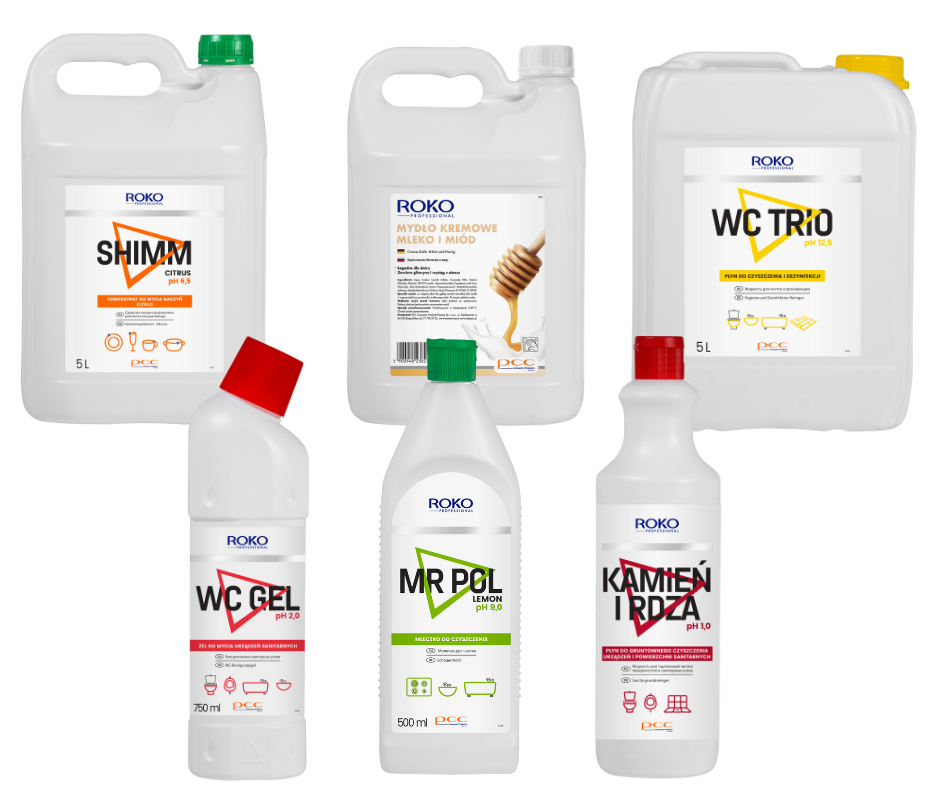 PCC Consumer Products Kosmet is a manufacturer of professional cleaning products for various types of public institutions and industries. The ROKO Professional brand stands for effective cleaning products and disinfectants for professionals, developed with special care.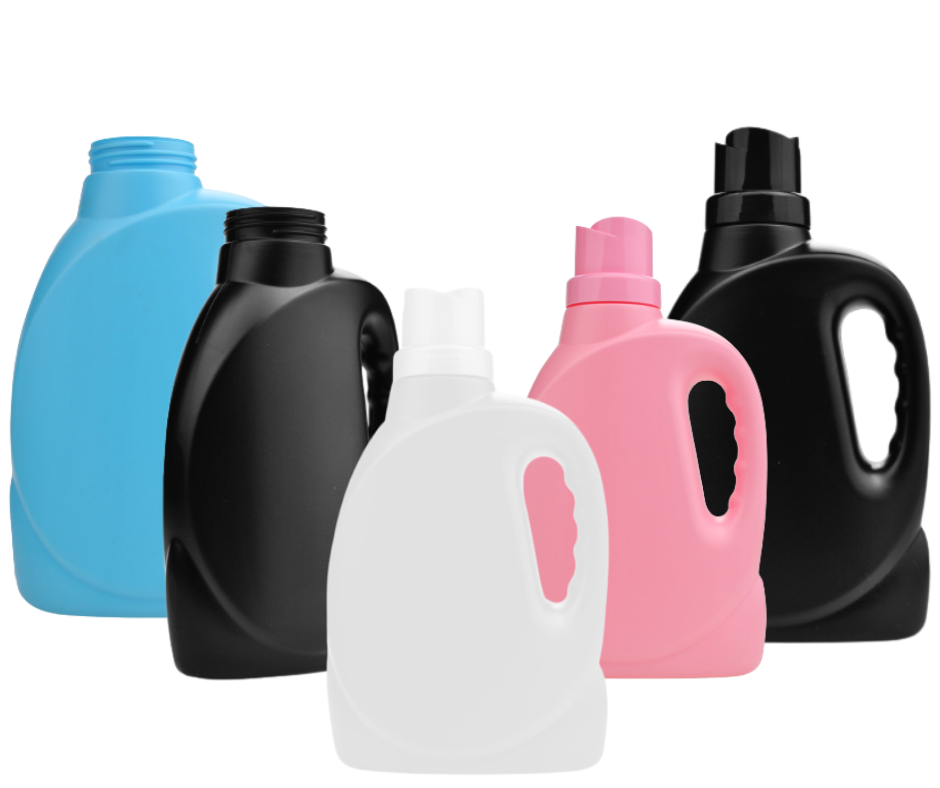 PCC Consumer Products Kosmet specialises in the production of plastic packaging, from HDPE, PP, PET raw materials and recyclates (PCR).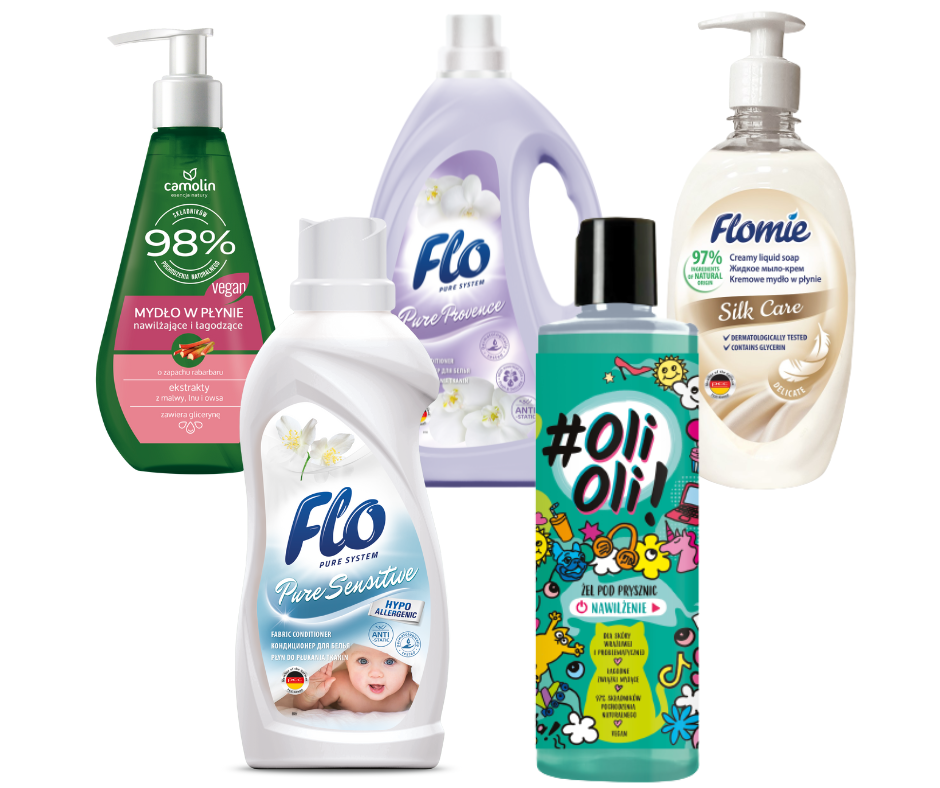 Brand
PCC Consumer Products Kosmet is a producer of private labels in the field of cosmetics and laundry and cleaning products.
The PCC Group is an international capital structure with dozens of companies operating in three important sectors of the economy. These include chemicals, energy and logistics. The organisations within the PCC Group are both business units engaged in production activities and service companies operating simultaneously for the external market. The PCC Group is centrally managed by the German company PCC SE, which has 80 companies within its structures, operating in 39 locations spread across 17 countries worldwide.
Operating in international markets, PCC Consumer Products Kosmet considers sustainability as one of the key elements of its strategy. Following this line of thought, sustainable development is therefore a key aspect in all areas of management and in every operational process of the company.
2021
Acquisition of PCC Packaging Sp. z o.o. by PCC Consumer Products Kosmet
2020
Obtaining certification from AISE – International Association for Soaps, Detergents and Maintenance Products.
Implementation of an environmental management system in accordance with ISO 50001: 2018
2019
Implementation of packaging made from recycled materials – rHDPE, rPET
2017
Start-up of in-house microbiology laboratory.
Start of in-house production of HDPE / PP packaging.
2016
Implementation of the GMP system
2015
The investment to increase production capacity and implement new production technologies is completed – the company's production capacity doubles.
The company implements a new cosmetics contract; thus, it begins to intensively develop its specialisation in this product category.
A new packaging format is implemented – so-called doypacks (doypacks / refill packs).(English – pouches)
2014
The company expands and modernises all parts of the production facility – including its machinery. In addition, it is launching its first range of eco-friendly products, which are based on renewable raw materials and have been awarded the prestigious Ecolabel – the recognised environmental symbol of the European Union.
2013
The company changes its name to PCC Consumer Products Kosmet Sp. z o.o.
2012
The company starts its operations in the subzone of the Walbrzych Special Economic Zone.
2010
The company begins producing its own PET packaging.
2009
Company implements new labelling technology for packaging – sleeve labels.
2008
Implementation of an environmental management system in accordance with ISO 14001
1999
Implementation of a quality management system in accordance with ISO 9001
1997
The first private label product comes off the production line.
1996
The company Zakład Chemii Gospodarczej i samochodowej "Kosmet-Rokita" Sp. z o.o. is separated.